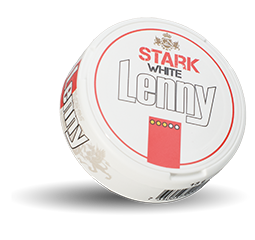 Lenny Stark White Portion has been on the market for a couple of years. Odenssnus calls it a, "Traditional and well balanced chewing tobacco blend". Sometimes you will see the product listed as a snus rather than a chew. The can doesn't say snus or chew.
Oden's considers it a value priced product. The nicotine strength is listed as 15 mg/g. The total tobacco weight is 13 g/can.
I've tried several cans and I like the taste. To me it's a traditional tobacco taste without much citrus or bergamot flavor.